Printed surface
We offer the design opportunitie to print directly on the veneer or laminate. You can design every panel in a completely unique way. Design panel by panel or spread your graphics over several panels with a seamless transference.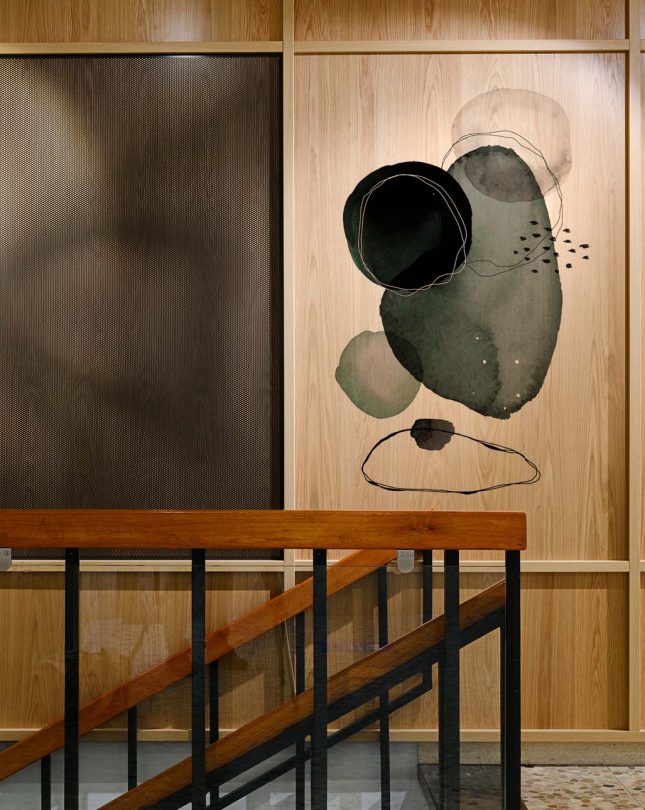 PRINT
Print on veneer
Gustafs Prints give you a truly freedom in design, with the option to spread your graphics over many panels and by that over extremely large wall or ceiling areas. We guarantee a perfect registration of the printed art resulting in an almost seamless impression in between the panels.
PRINT
Print on Laminate
Gustafs Print can be applied on HPL and neutral white surfaces, not effecting the final fire classifications for these surfaces. Your Print is always sealed and additionally protected by our triple UV coating system, giving it the professional long lasting finish demanded by public rooms with a high level of foot fall.