Painted surfaces
The flat and even surface of Gustafs products provides perfect conditions for beautifully painted Panels, Ribs, and Planks.
Projects with painted surfaces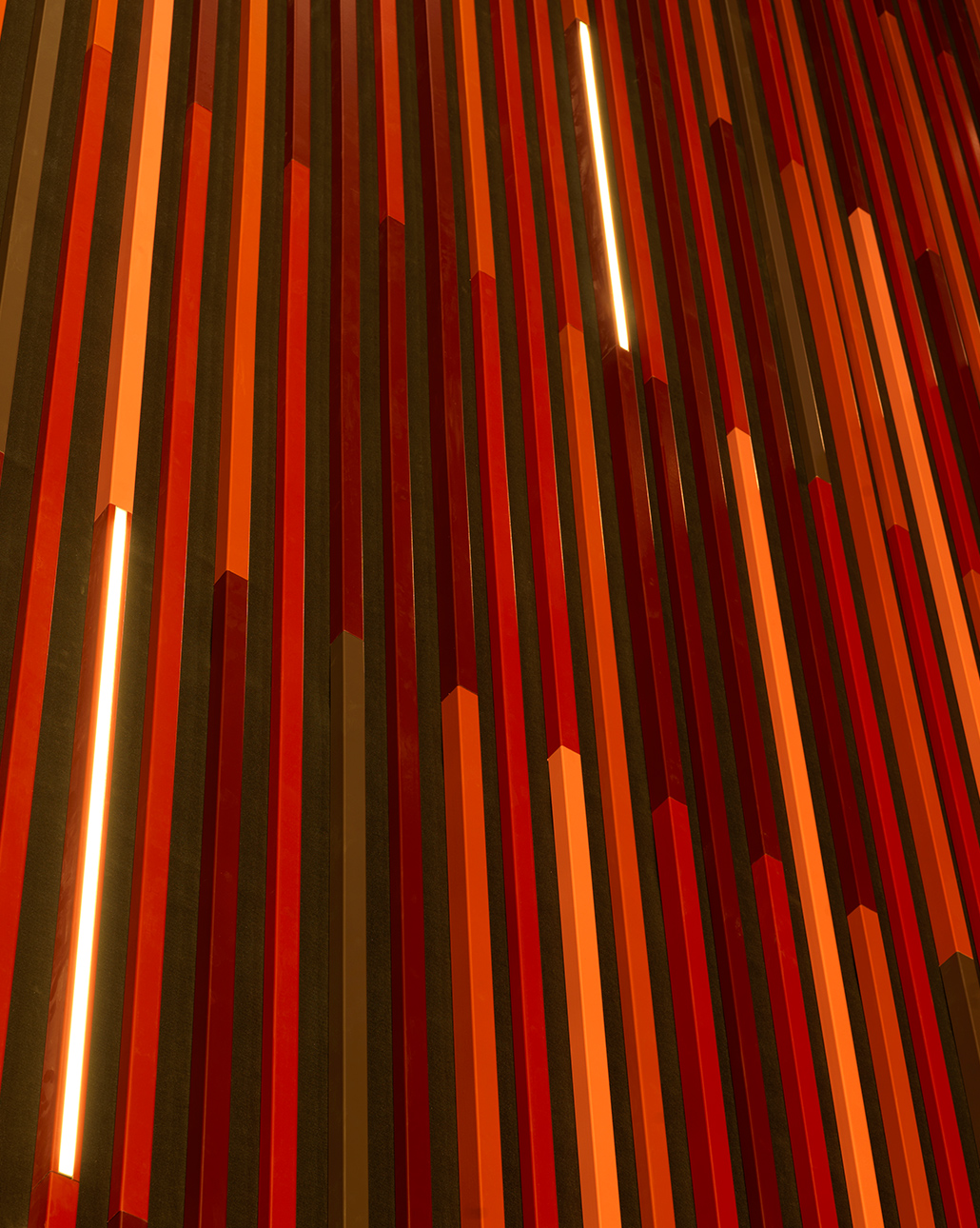 Malmö live
The featured wall rising at the entrance of the Malmö live, congress is cladded with Gustafs painted ribs in various red and black shades. Gustafs D-Line lightning is integrated.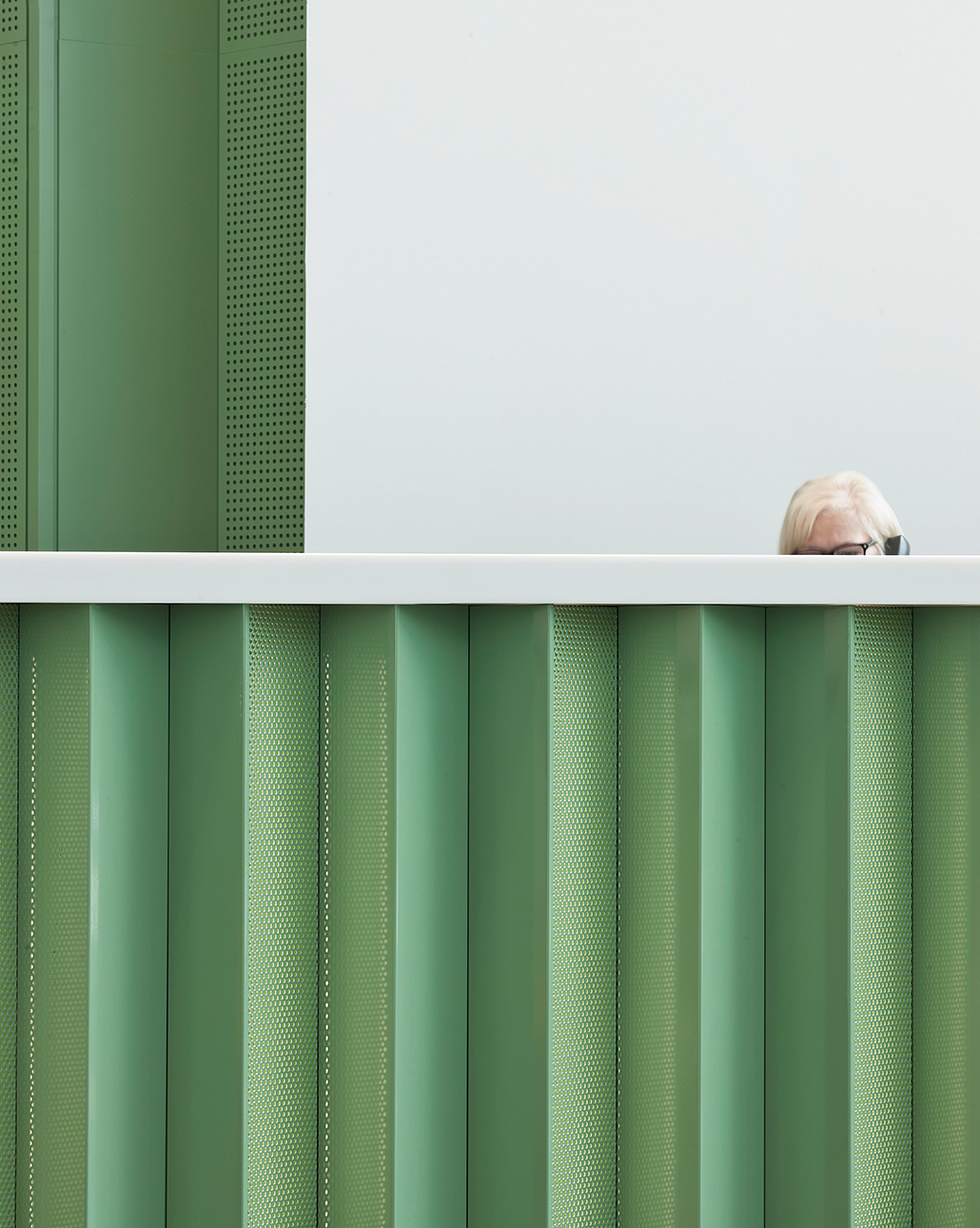 Lanarkshire Campus
The decorative panels are painted with the colour RAL 6019 Pastel Green.