Linear RIB installation – ceiling | semi-demountable
The Capax installation system for Linear RIB is a user friendly aluminum grid, offering installation reliability and a perfect visual result. No tools are needed to assemble the interlocking components. A demountable version is available, ideal when access to the ancillary systems is required.
CEILING SEMI-DEMOUNTABLE INSTRUCTIONS
Details & instructions
1. Ceiling hanger
2. Suspending Capax BASE-C
3. Distance Capax 3262
4. Capax U-Fix 50
5. Capax in-line connector
6. Gustafs Ribs
7. Spring clips
8. Acoustex, Acoustic felt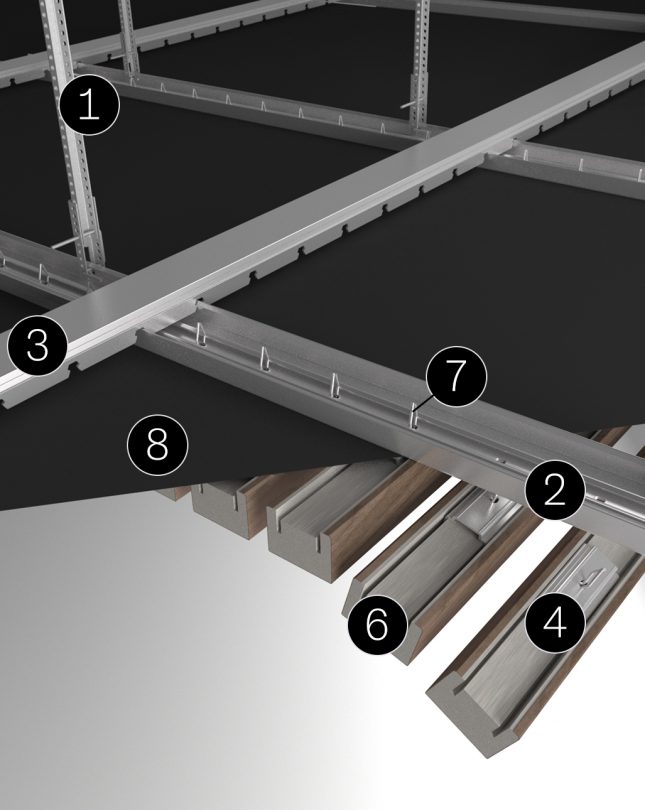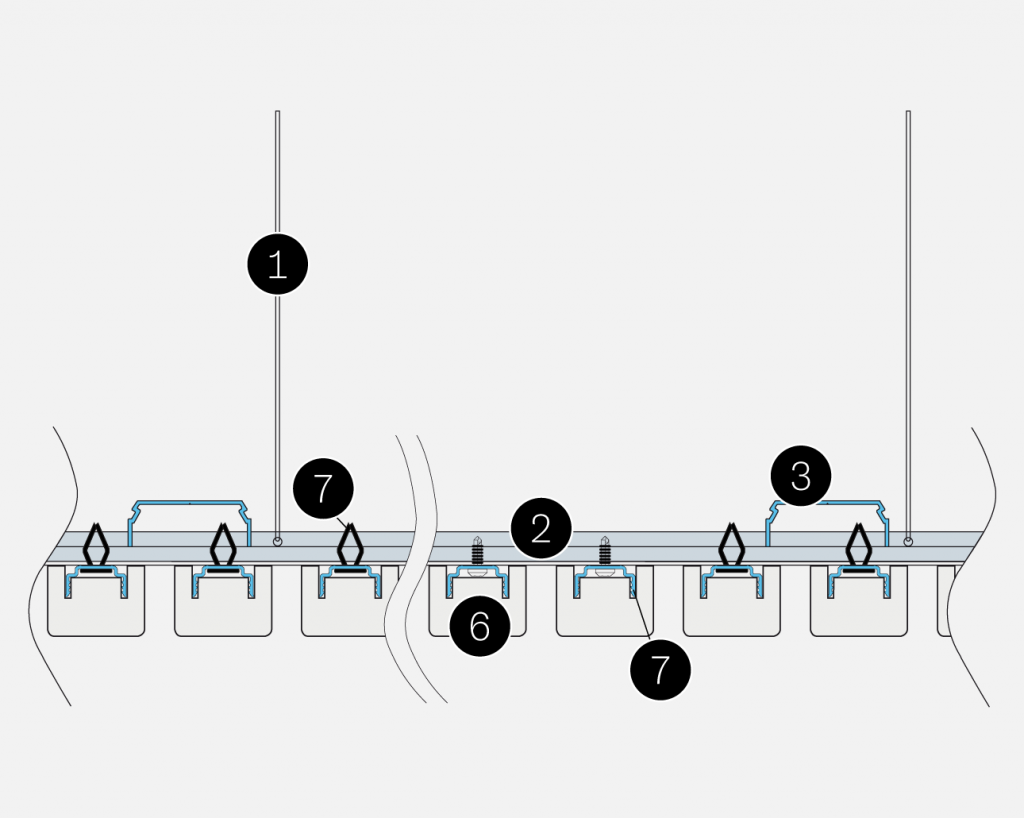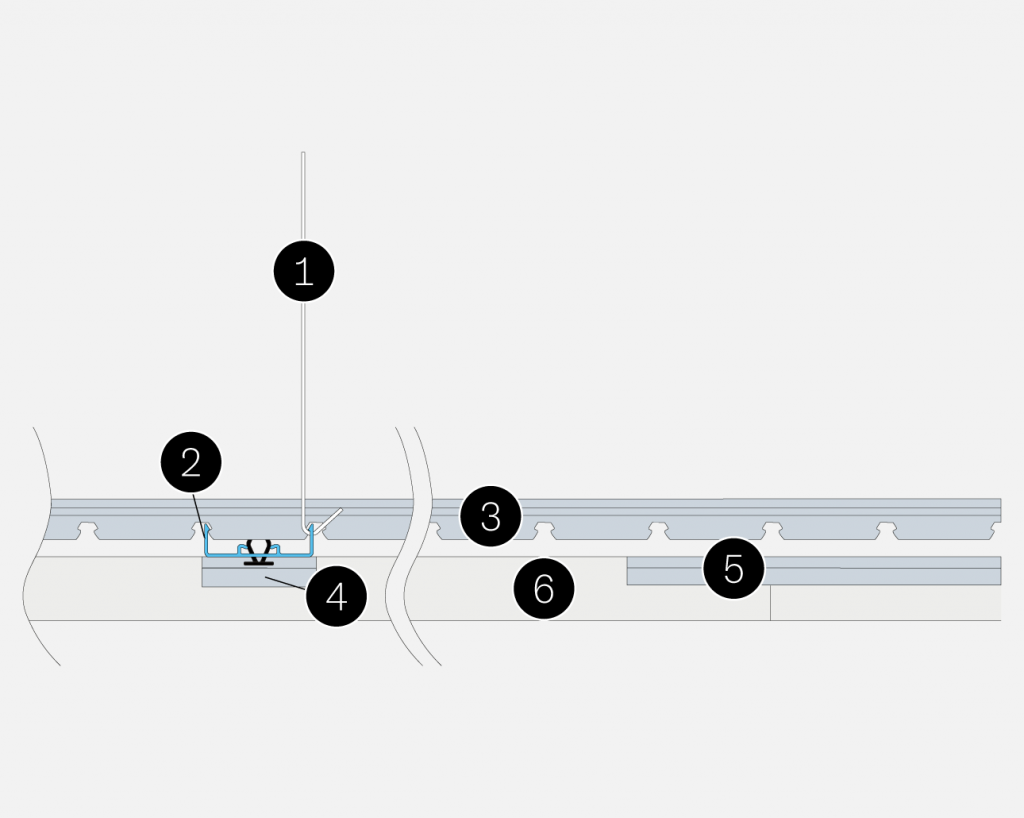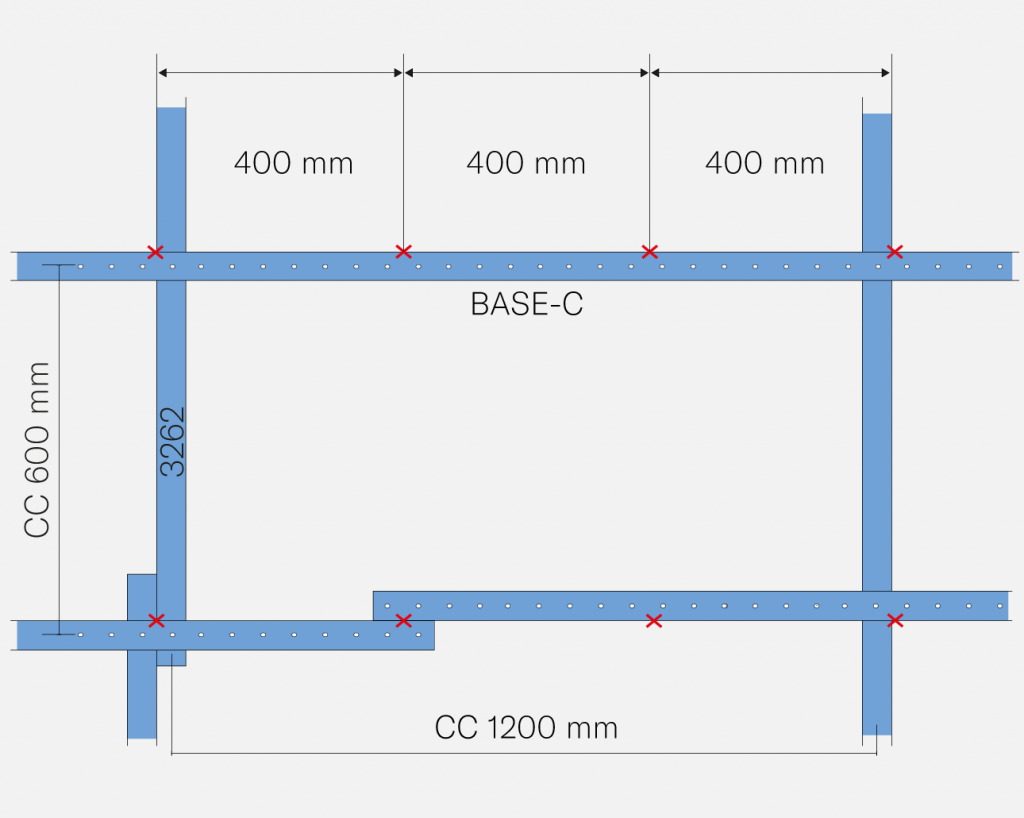 Step by step installation
+
1. For ceiling use, the maximum thickness of Rib is 28mm for CC 50 mm
installations. For thicker dimensions, contact us.
2. Suspend the Capax profiles BASE-C (2) with 600 mm in between.
3. The connection of BASE-C to the ceiling has to be made every 400 mm.
4. Snap the distance Capax 3262 (3) to the BASE-C profile every 1200 mm
and secure the position with a self-drilling screw in the intersections.
5. Optionally install an Acoustex felt with some self-adhesive tape to keep it
in place during the installation.
6. Attach the Capax U-FIX clips (4) flush to the BASE-C profile with demountable clips or permanent screws. This step will also hold the Acoustex
in place permanently.
7. Twist the U-FIX (4) clips 90° into a perpendicular position to the BASE-C
8. Press the Ribs (6) onto the U-FIX clips and if needed carefullt use a squeezing clamp.
9. Optionally install an insulation material on top to fill the air gap behind
the Ribs.
10. Free hanging Rib-ends should not be longer than 200 mm.
X=Suspension points
Customised installations
These instructions refer to our standard installation. For other solutions such as curved ceilings, closures and door liners, contact our support.
CONTACT SUPPORT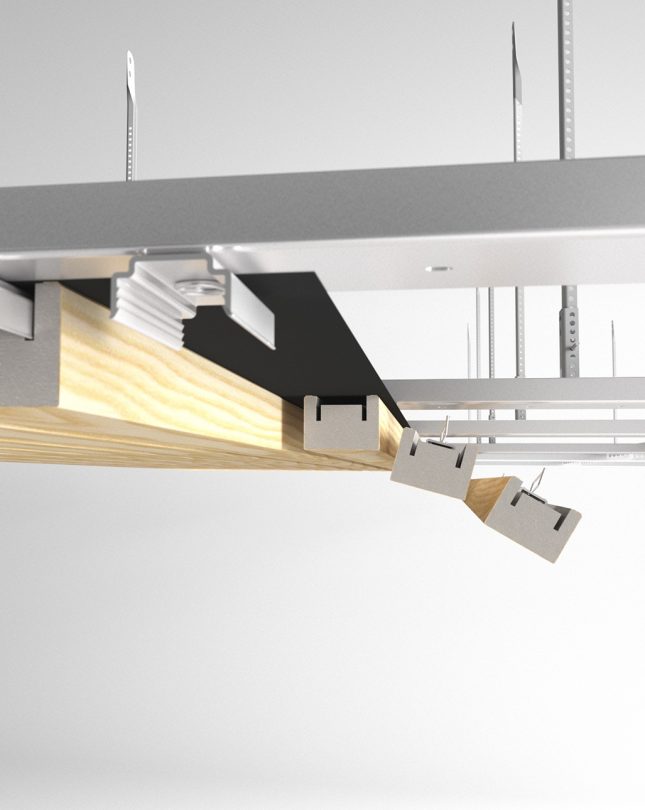 DEMOUNTING
When the Ribs are installed with the spring clips, they can be demounted by gently pulling close to all the points of connection (U-FIX + spring clip), starting at one of the ends. Do not try to pull down the whole Rib by pulling at one of the ends only.
Re-installing
In the case of a re-installation of a removed Rib, be sure all spring clips are properly aligned with the center of the holes in the BASE-C profiles before pressing firmly home.