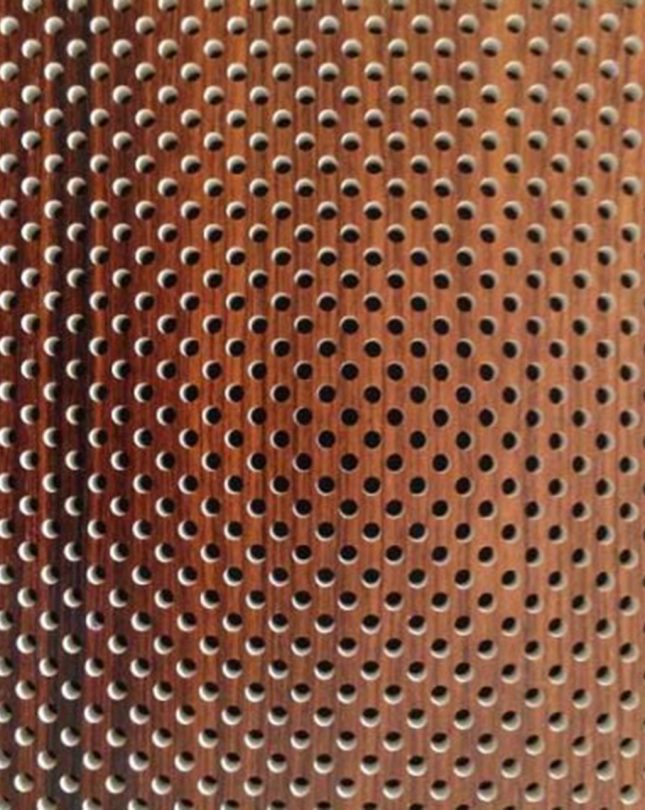 ACOUSTICS
Optimal combination of absorbtion and reflection
Certain sounds need be reduced or eliminated, others to be directionally steered and carried out towards the audience, all the way to the back of for example an auditoria.
Gustafs panels and Linear ribs let you combine good absorption with good reflection, something normally desired in auditoria, concert halls and similar rooms. Especially acoustic panels have a relatively low open area for the absorption, leaving a large reflective area. The reflection will be well balanced by the non-vibrating, hard and high density cores of Gustafs solutions, starting from 15 kg/m². The medium absorption coefficients of our reflective solutions are compromised by the large visible surface that they can cover on both walls and ceilings.
Studied effects of a good sound atmosphere on Health Care
– Sleep is essential for patient recovery – rooms with good sound absorption can cut sleep awakenings by up to 40%.
– In rooms with little noise and short reverberation times, stress and blood pressure levels will drop.
– Noise reduction in emergency departments and operating rooms increases accuracy by up to 50%.
– Noise reduction showed less need for medication.
– Noise reduction increases staff well being and performance.
Studied effects of a good sound atmosphere on Education
In education it is essential to reduce the disruption from background noise and to have a good sound setting overall. If achieved, there will be substantial benefits for both students and teachers:
– Better speech clarity and greater understanding. (3)
– Better working memory.
– Enhanced reading ability.
– Lower stress levels and blood pressure.
– Better focused students and less fatigue. (6)
– Higher test scores (1)
– Makes student speak lower. (2 & 5)
– Students feel more encouraged to cooperate and to be inclusive (4)
1. Shield, B.M. and Dockrell, J.E.: The effects of environmental and classroom noise on the academic attainments of primary school children. Journal of the Acoustical Society of America 123(1), 133-144, USA (2008)
2. MacKenzie, D. J.; Airey, S.: Classroom Acoustics – A Research Study, Heriot-Watt University, United Kingdom (1999)
3.Klatte, M.; Lachmann, T.: [A lot of noise about learning: acoustic conditions in classrooms and what they mean for teaching] Germany (2009)
4. Canning, D.; James, A.: The Essex Study – Optimized classroom acoustics for all, United Kingdom (2012)
5. Tiesler, G., Oberdörster, M.: Bremen University [Acoustic ergonomics in schools], Germany (2006)
6. Schönwälder, H.-G.; Ströver, F.; Tiesler, G.: [Health promoting influences on performance ability in school education] Germany (2008)