Are Fire Retardant Coatings Reliable?
The discussion how fire protection should be achieved, whether the combustible product must be impregnated or treated with a fire-retardant coating, has never occurred in Gustafs' world. The natural fire classification A2-s1,d0 is valid all the way through the non-combustible composition in our products. We leave no room for interpretations that can end in an undesirable result. Before using products improved with FR Impregnations or FR Lacquers, instead of products who get their fire-retardant performance from a non-combustible composition, please take the following 4 issues in regard.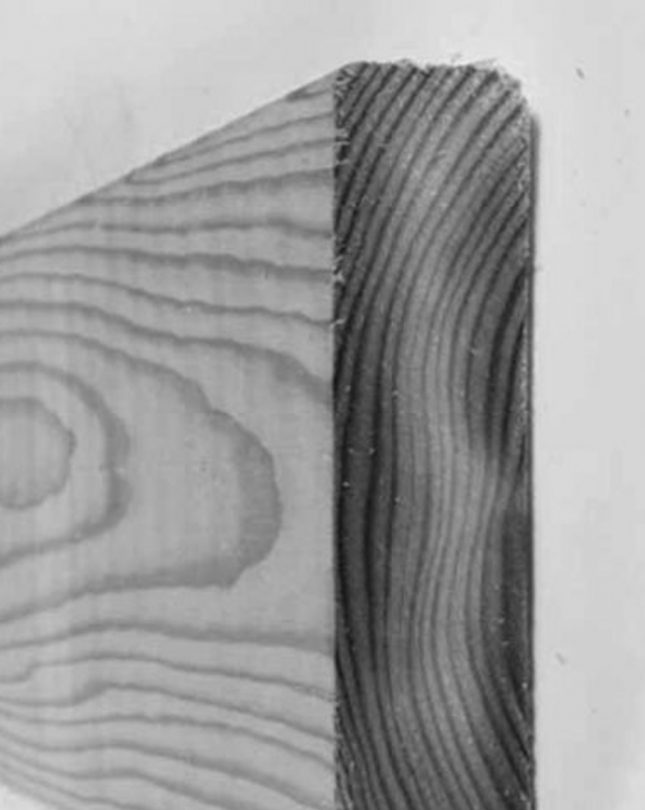 01
1. Fire retardant impregnations might not reach the inner core of the material
To improve the Reaction to Fire of a board by an impregnation with a fire retardant is one thing, but to impregnate 100% of the core material is difficult, especially when it comes to dense wood species or plywood. Regarding plywood, the glue in-between the cross layered veneers is a 100% barrier for the impregnation fluid. There is only a limited number of producers who  can supply a proper FR impregnation of dense wood species and/or Plywood materials, as these production methods require special skills.
When the FR impregnation is not done correctly, acoustic panels with thousands of holes per square meter or Linear Ribs produced from FR impregnated boards can expose non FR impregnated material, and by that material not improved to the required reaction to fire classification. Please note that MDF cannot be vacuum impregnated.
02
2. Fire retardant lacquers protect the outer layer of the material only
Fire retardant lacquers only protect the surface and not the core of a panel or a rib. For acoustic panels, the FR lacquer should be added after perforating thousands of holes per m², but still the lacquer will never properly cover the inside if the acoustic holes, resulting in a finally non-approved solution. Additional lacquering with FR lacquers on the building site, for example after cutting operations, can not be validated and not be included in a Declaration of Performance. When acoustic panels are installed with a void, also the backside of the panels must be FR lacquered.
Fire retardant lacquers need to be applied in relatively thick layers to achieve the approved protection and in combination with the fact that FR lacquers must contain salts, they can not be 100% clear, resulting in a aesthetically non attractive product.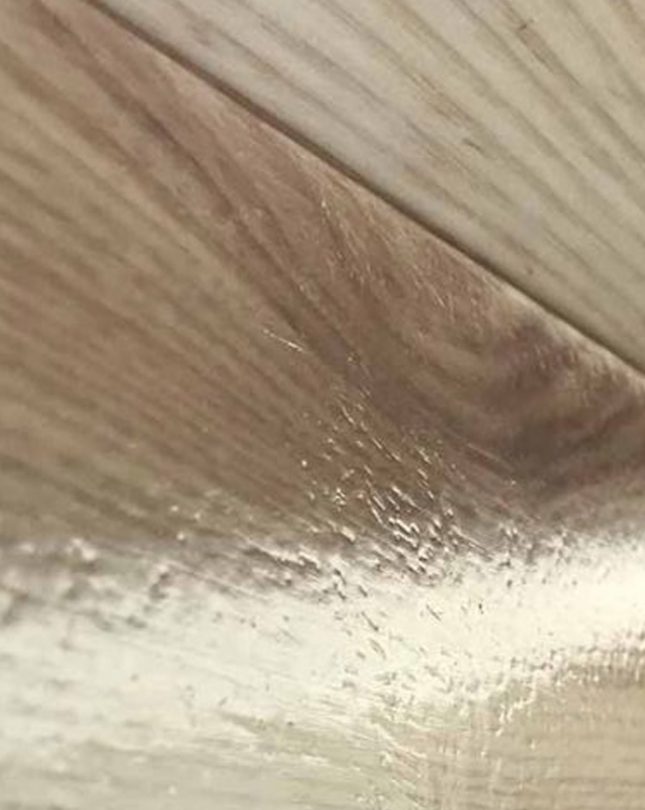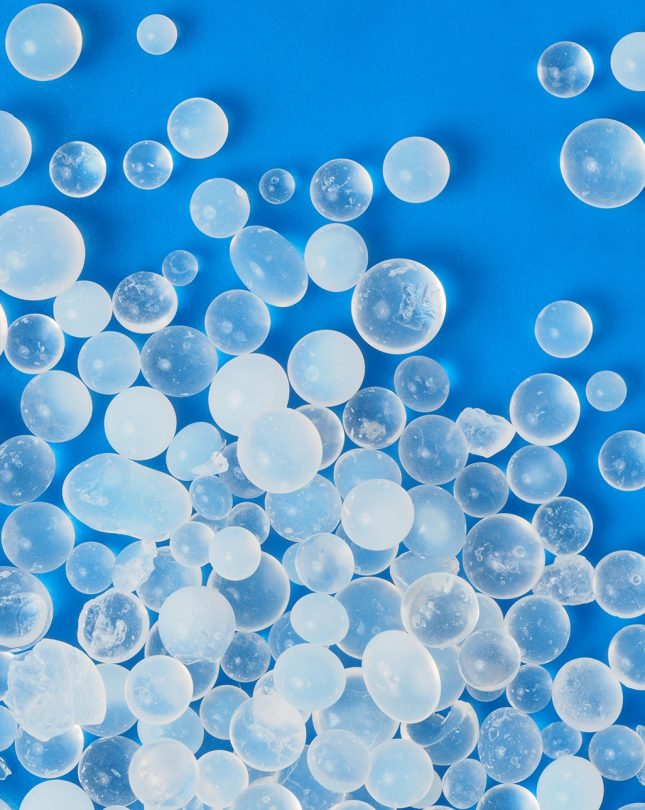 03
3. Fire retardant salts are hygroscopic
The chemical salts in FR impregnations and FR lacquers are hygroscopic and can lose their fire retardant performance in environments with a high relative humidity. Do you dare to use an eventually non-lasting fire protection?
Due to the hygroscopic properties of FR Chemicals (among them ammoniac and diammonium phosphate), they can cause negative effects on our environment when leaking out. These effects are similar to overfertilization. It has also been found out that flame retardants could migrate out of the products and into people, a process for which the increased risk for cancer is still discussed by science.
04
4. Control System 1 vs Control System 3
The fact that the DoP for products impregnated or lacquered with fire retardants require a more strict production control under system 1, indicates that this type of production is less reliable when it comes to it's protecting performance compared to products with a non-combustible core for which "only" a less strict production control under system 3 is required.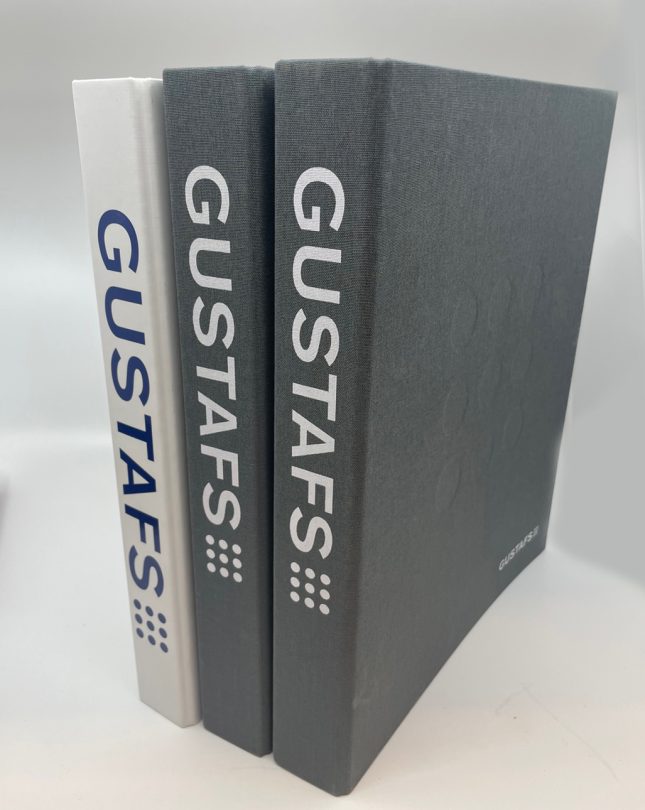 A fire classification including the installation instruction
The reaction to fire of Gustafs solutions comes from their composition with a non-combustible core material and the final classification includes the surface layer, the surface finish and the installation construction. No added chemicals.
How would you start a bonfire?
Simply to chop wood in to smaller pieces – chopped wood burns better! Therefore, it is an incredible challenge to create a slatted timber system that achieve the reaction to fire class B-s1,d0.
By using a non-combustible core material Gustafs has succeeded to create a linear system that achieves a real and reliable B-s1,d0 class, including the veneer, the surface finish, the installation construction and a description of the rib and spacing dimensions. GLS can be installed with an acoustic air void or filled with a mineral absorber.