Panel System – Ceiling installation
Capax suspended ceiling system consists of a robust T-profile main runner which supports the panel's length. The broad side of the panels meet each other end to end with precision. The main runner profile is locked in place by means of a distance profile, thus creating a very stable grid system.
Ceiling suspension & profiles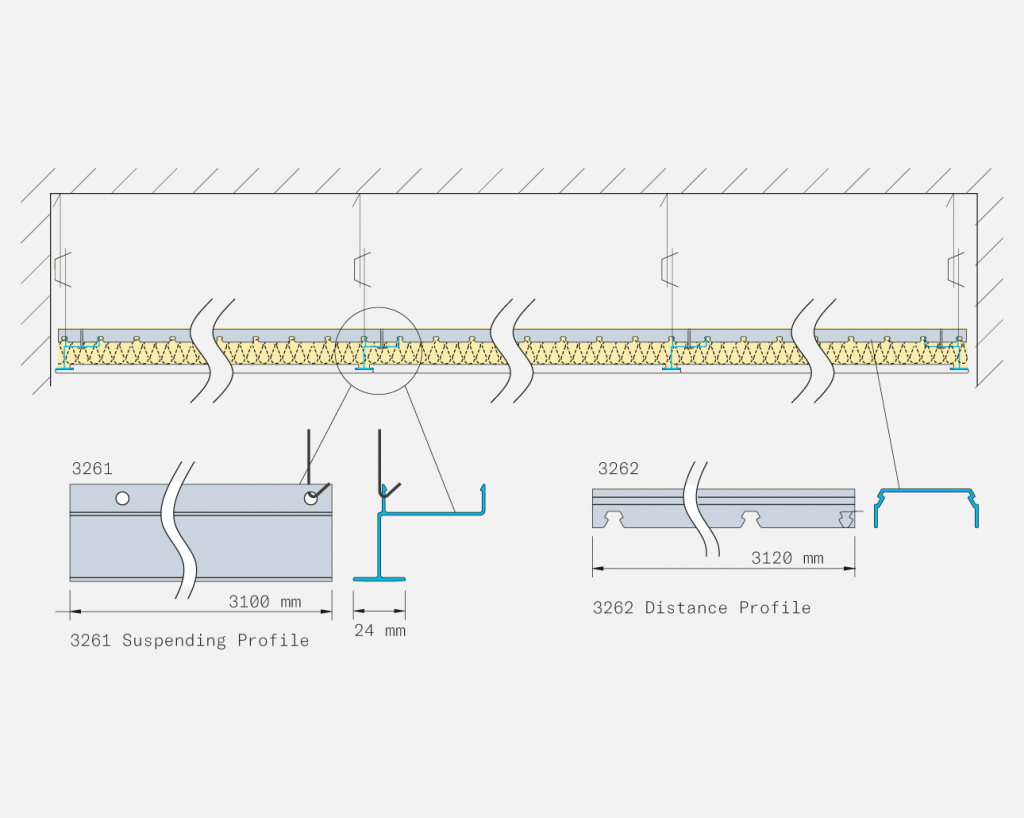 Edges & joints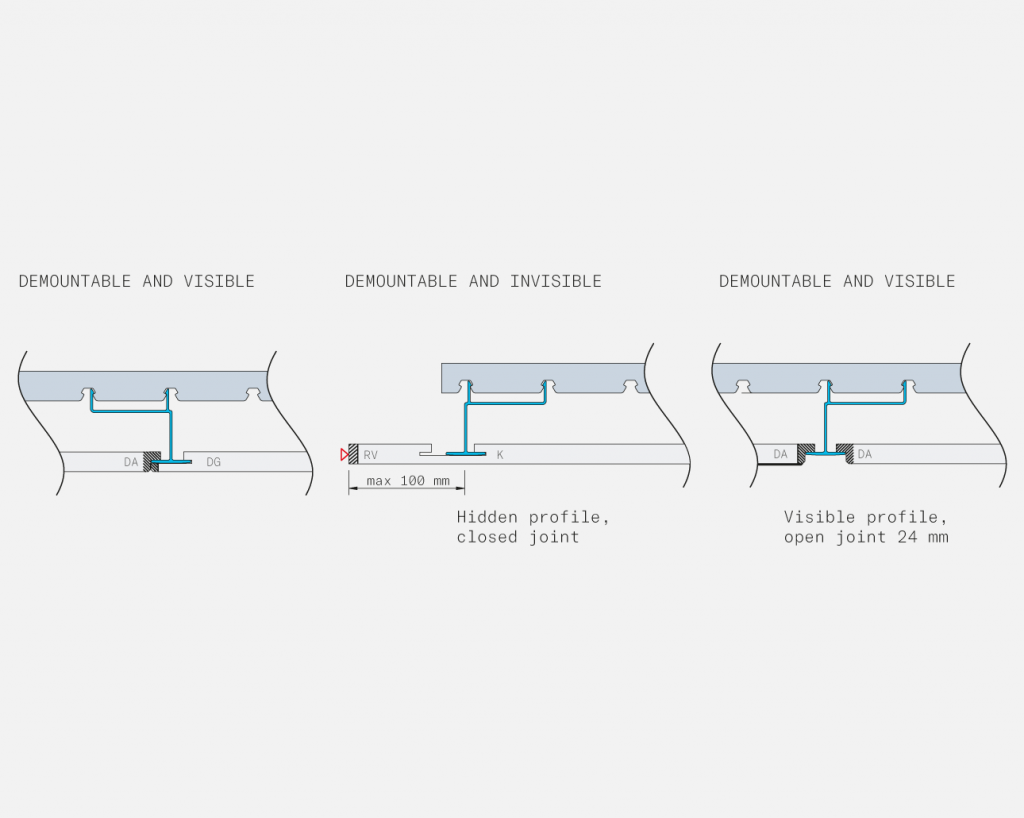 Concealed & demountable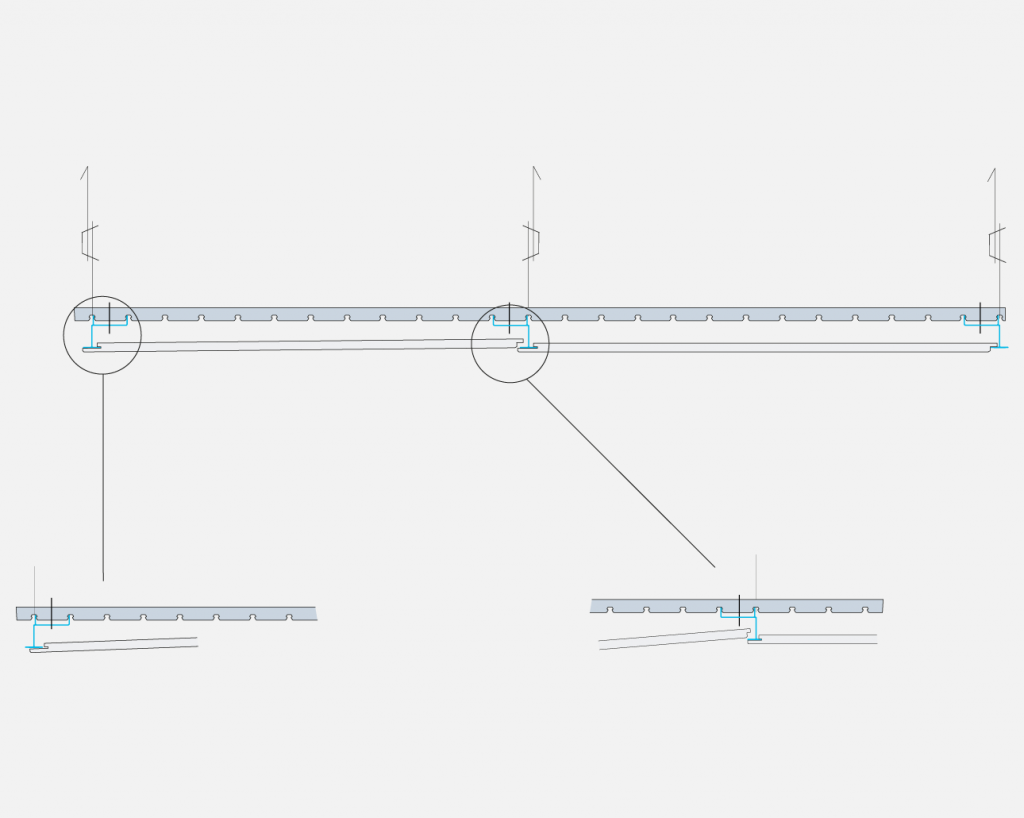 Special solutions
Necessary information before mounting
+
Fire
Please note that the fire classification for perforated panels only is valid if mineral wool insulation is used behind Gustafs Panels. Thickness 45 mm density, 28 kg/m3 and have euroclass A1 or A2 classification.
The construction
The construction is torsionally rigid and self-bearing, lacking the need to fix onto adjacent walls.
The system offers full panel demountability and thereby access to overlying technical installations while maintaining its overall stability and strength.
Capax ceiling profile system is aesthetically appealing because totally hidden.
The system is constructed for a panel width of 600 mm but even allows for a 50 mm variation between 300 and 600 mm.
Storage, installation and use conditions
Only for indoor use and not in wet rooms. Storage, Installation and Use at 18-50 C° and 25-60% humidity. The humidity in the under laying construction (concrete) should not be higher than 15%.
Installation, step by step
+
1. Measure and mark the attachment points for nonius hangers. Then install the hangers at the marked points.
2. Hang the main runner profiles on the nonius hangers and then connect the profiles to each other.
3. Attach the distance profiles crosswise with the main runner profiles. Secure snap lock with selfdrilling.
4. Start installing the panels by attaching the panel edge to the capax profile. You can also saw the panels on site if necessary. Be sure to polish the edges of the panel after cutting.
5. Install the insulation behind the panels and between the profiles, once a panel is in place.
6. Finish the installation by cleaning the panels from dust and dirt
Customised installation
These instructions refer to our standard installation. For bespoke solutions, contact our support.
CONTACT SUPPORT