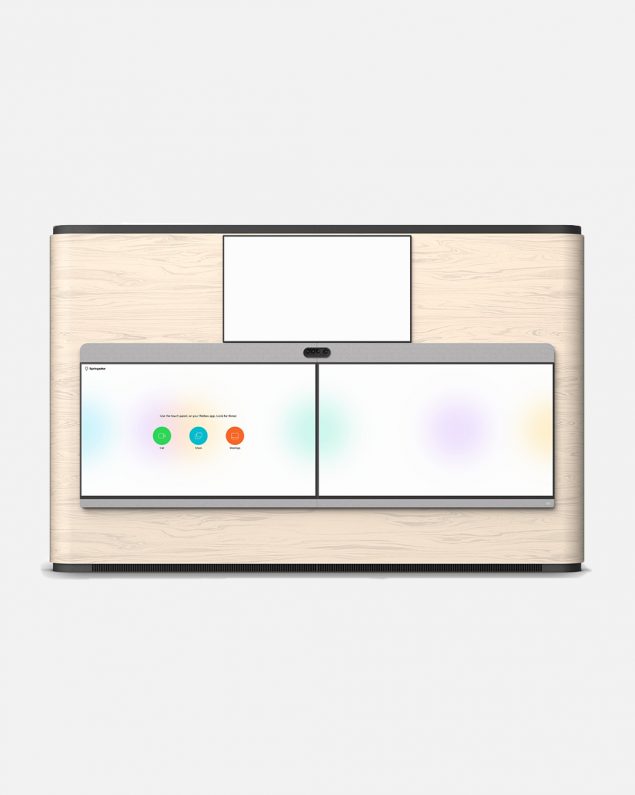 For the past six months we at Gustafs have collaborated with Cisco and their design team to produce a new concept for the company's flagship for digital conference meetings – Webex Room Panorama. The new, updated design have now been awarded one of the most prestigious awards within product design – Red Dot: Best of the best.
Our task was to produce a backwall adapted for the technical solution, hiding the audio and video cabling system that makes up the entire conference system, while beeing a part of the product design.
Cisco's focus on human interaction constituted the requirements to produce a low-key wall that, in a natural way, blends well into most exclusive boardrooms. The wall is made of our wood panels with a white pigmented oak veneer where the corners have been rounded to naturally to naturally merge with the wall behind the system.
We at Gustafs are extremely proud to have been involved in this product and its development and would like to congratulate Cisco to this award!