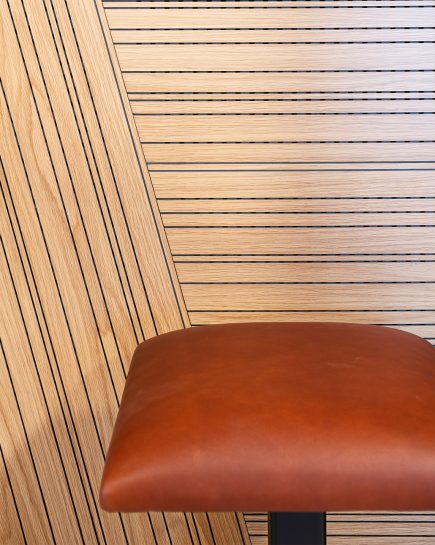 LESS CONSPICUOUS ACOUSTIC HOLES
Using a dark core, the holes or slots in an acoustic panel will be less visible in combination with dark veneers and paints. Unless the perforation pattern is a very important part of the design, "hiding" the holes is a great new aesthetic benefit that Gustafs can offer.
RECOMMENDED
Gustafs recommends the use of a Dark Core for perforated acoustic panels with dark veneers like Walnut, Wenge, Mahogany, Teak or painted in dark colours.
Dark Core: Fibre Gypsum, Dark Grey
Fire classification: A2-s1,d0 (whole panel including veneer or paint)
Formaldehyde: E1
Recycled content: 94%
Lead Times: Standard lead times
< 400 m2